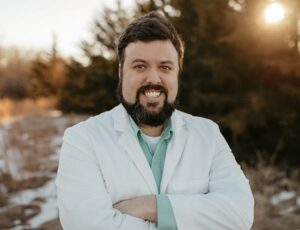 Dr. Chip Fillingane
Dr. Chip Fillingane earned his Bachelor of Science in Biochemistry from the University of Southern Mississippi in 2006. After graduating from Kansas City University of Medicine and Biosciences in 2010, Dr. Fillingane completed his residency at the Siouxland Medical Education Foundation in Sioux City, Iowa, and has spent more than five years as a staff physician at Mosaic Life Care in Maryville, Missouri. His passion for maintaining patient health and simplifying health care drove him to create his own practice, Continuum Family Care. Dr. Fillingane is dedicated to taking a comprehensive approach to prevent medical issues and assess the health of the entire patient instead of simply alleviating symptoms.
AME EBRECHT, LPN
Ame Ebrecht has been a licensed practical nurse for more than 20 years. Inspired by both her grandmothers, Ame attended Northwest Technical School in Maryville, Missouri and earned her LPN certificate in 1997. Ame enjoys the challenge of pinpointing health issues, helping patients heal and connecting with each of her patients to understand their needs. When she's not tending to patients, you can find Ame riding four-wheelers or cruising in classic cars with her husband and son.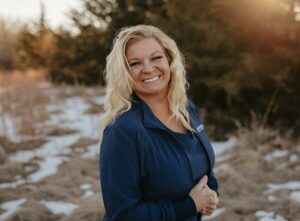 HELEN SMITH, LPN
Helen Smith has worked in the health care community for more than 15 years. Her experience as a hospital receptionist and senior center attendant motivated her to pursue nursing so she could provide even better help to others. Helen became a licensed practical nurse in 2015 after graduating from Iowa Western Community College in Council Bluffs, Iowa. She loves caring for people of all ages and building personal relationships with her patients and their families. In her free time, Helen enjoys volunteering with the Maryville Elks Lodge and being outside near the water with her family and friends.
Ready to grow your career in health care in a dynamic environment? Send us your resumé!