2336 S. Main Street Maryville, MO 64468Lower Level
Based in Maryville, Missouri, Continuum Family Care is a family practice dedicated to making health care simple for its patients. Continuum's modern approach gives community members of all ages convenient access to high-quality care by reducing wait times and conducting appointments efficiently.
Located along South Main Street, Continuum focuses on preventive health care, primary care, full laboratory testing – including screening and diagnostic lab tests – and telehealth appointments, which allow patients to receive the same level of attention and communication as in-person visits from the comfort of home.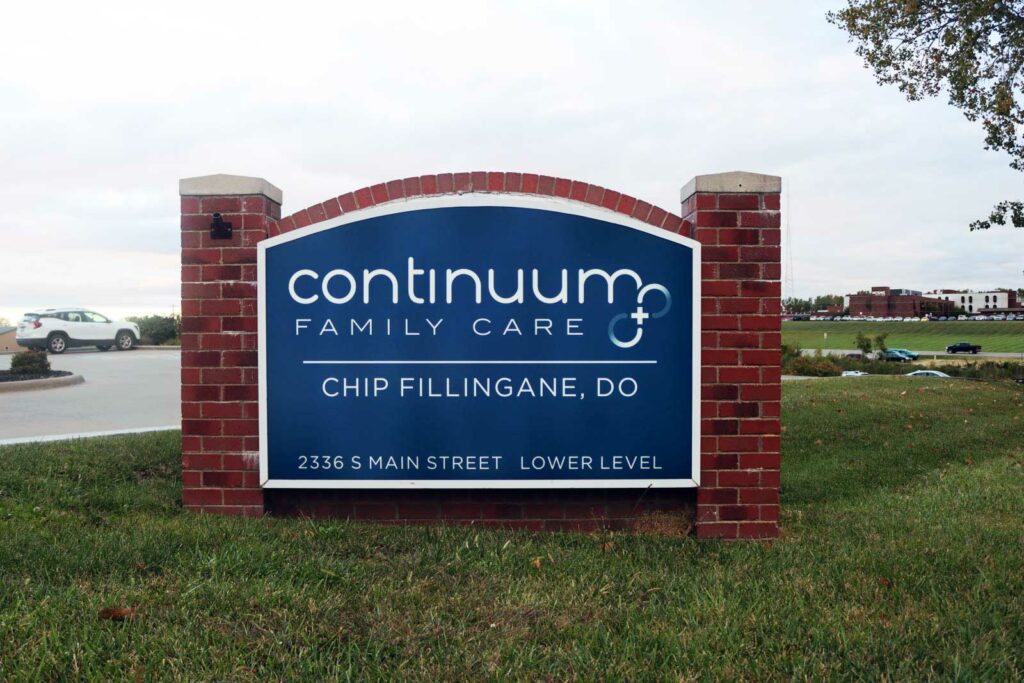 We're proud to nurture our community, to be a resource for our hometown, to stay with you through the entire continuum of care—because your health is always personal to us. 
Your health matters to us, and we're ready to help. Contact our clinic through the form below and we can assist you.